Our graduates appreciate
practical examples
No pre-set screnarios and hired actors. These are the experiences of our graduates captured immediatelz after the course.
Do you also want to try SCRUM differently?
Není co vytknout. Super připravený program obou dvou dní. Simulační hra mi dost otevřela oči :o)
Jiří L.
Fincentrum
Za mne velká spokojenost. Jsem rád, že jsme si ukázali v praxi (na hře) - škoda, že jsme neměli tolik času na dokončení hry. Bylo by dobré vidět postupné zlepšování ve svých rolích.
Jirka P.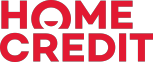 Ocenila jsem propojení teorie s praxí sdílení zkužeností s ostatními účastníky a korekce ze strany školitele. Trénink byl pro mě velmi užitečný, získala jsem celou řadu tipů pro praxi.
Monika R.