Our graduates appreciate
practical examples
No pre-set screnarios and hired actors. These are the experiences of our graduates captured immediatelz after the course.
Do you also want to try SCRUM differently?
Ocenila jsem propojení teorie s praxí sdílení zkužeností s ostatními účastníky a korekce ze strany školitele. Trénink byl pro mě velmi užitečný, získala jsem celou řadu tipů pro praxi.
Monika R.

Za mne velká spokojenost. Jsem rád, že jsme si ukázali v praxi (na hře) - škoda, že jsme neměli tolik času na dokončení hry. Bylo by dobré vidět postupné zlepšování ve svých rolích.
Jirka P.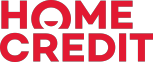 Kurz plně objasnil aplikovatelnost Scrum a taky jeho výhody a rychlosti přínosu nových řešení.
Jana K.